I have been following these authors and their project on social media (the "Coco and Cillian's Adventures" page on Facebook). Cosette and Cillian, together with their dad, Nathan, have been hard at work crafting a children's adventure story. Forbidden Treasure: A Mystery Lake Adventure is the result of all their hard work.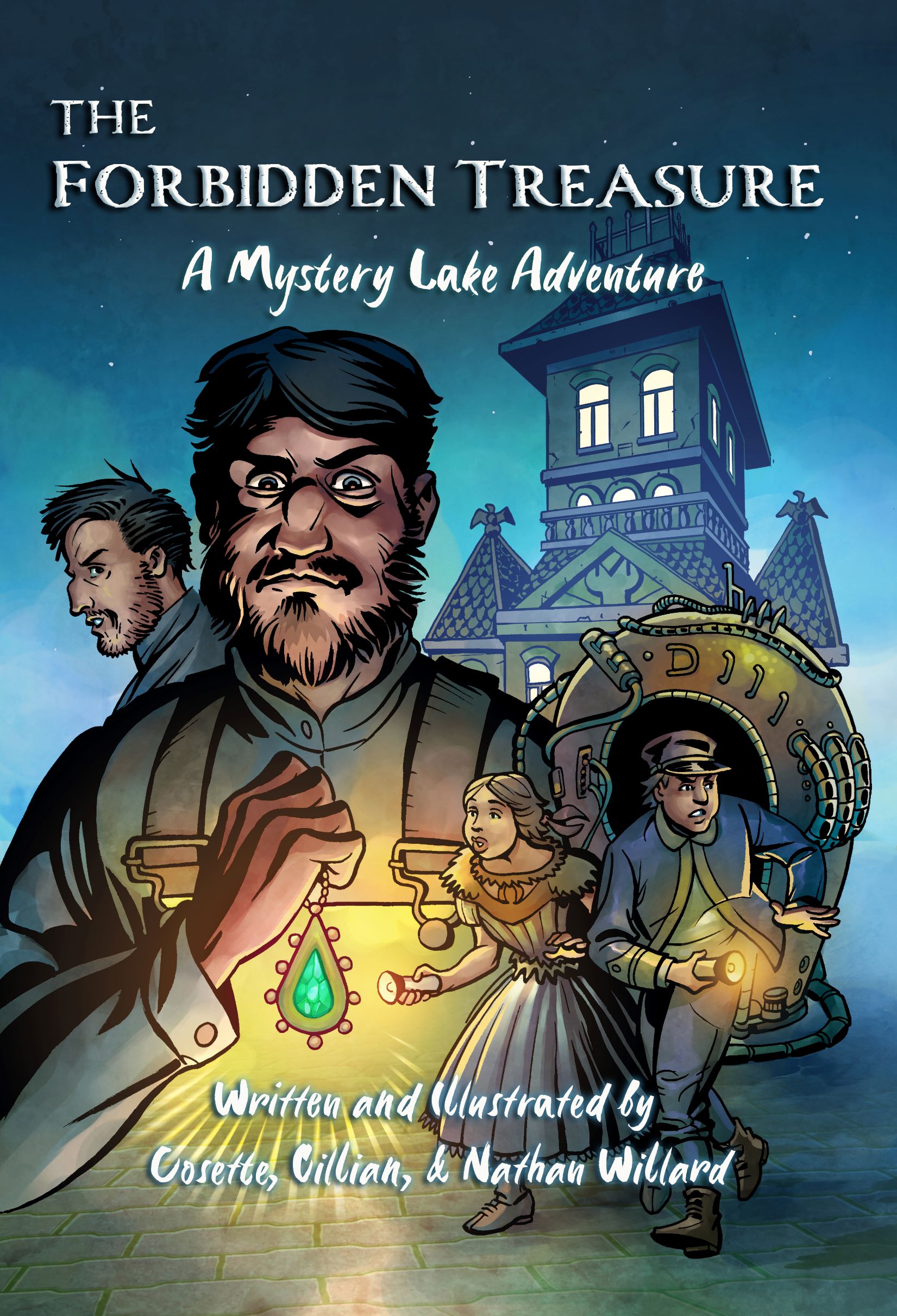 This is the story of Alice and her twin brother Jax who recently moved from the Bay area to the town of Mystery Lake, Oregon (not a real town, but somewhere near Eugene). While they are still adjusting to their new surroundings (dodging bullies, and trying to make friends) they discover a time machine in their uncle's storage area at the school (their uncle Tony teaches science at the high school). Jax and Alice and their new friends, the Detective Club, use the time machine to investigate a 150-year-old mystery of Alistair McQueen, miner-turned-millionaire, and his lost gold. In the process, they learn of Alistair's forbidden treasure . . . (if you want to know what it is read the book, I'm not doing all the work for you).
Cillian and Cosette collaborated on developing and outlining the story. Cosette wrote the chapters, and their dad, Nathan, would expand the storyline and explain bits. All three of these authors collaborated in illustrating the book. I like how Nathan (the dad) found a way to foster his kids' creativity and help them produce something tangible and cohesive. And the thing is, it is a good story and a fun read. It reminded me of C.S. Lewis's The Magician's Nephew but this book is a true original. I can't wait to see what Cosette and Cillian will do next!