Annunciation means an announcement of something. When you see the word capitalized and called out, "The Annunciation" it signifies the angel Gabriel's visit to Mary announcing the birth of Jesus. But there are other annunciations, perhaps, not all so joyful or hope-filled. Some announcements catch us off guard, fill us with sadness and make us anxious.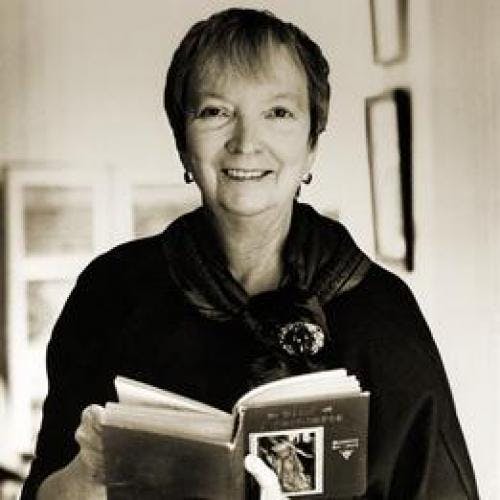 Madeleine L'Engle, beloved author of  A Wrinkle in Time, has two poems entitled Annunciation. The first, I found in The Weather of the Heart(Seabury Press, 1978, 44). It is a short poem which describes Mary's yes to God :
Annunciation


To the impossible: Yes!
Enter and penetrate
O Spirit. Come and bless
This hour: the star is late.
Only the absurdity of love
Can break the bonds of hate.
Hopeful exuberance and full acceptance of the Angel's claim.  Mary understood, that as whimsical and absurd as it all sounded, God was in the details and this was indeed good news Only the absurdity of love can break the bonds of hate. 
The second of L'Engle's poems called Annunciation (from Cry Like A Bell, Seabury Press, 1987, 45-46)  weaves the Lukan image of Mary's annunciation with another angelic visitation—another boy to be born. But here there is less a sense of good news. Instead we hear a mournful warning, foreboding of what lay ahead:
1
Sorrowfully
the angel appeared
before the young woman
feared
to ask what must be asked,
a task
almost to great to bear.
With care,
mournfully,
the angel bare
the tidings of great joy,
and then
great grief.
Behold, thou shalt conceive.
Though shalt bring forth a son.
This must be done.
There is no reprieve.

2

Another boy
born of woman (who shall also grieve)
full of grace
and innocence
and no offense—
a lovely one
of pure and unmarked face.

3
How much can one woman bear?

4

Pain will endure for the night
but joy comes in the morning.

His name is Judas.


That the prophets may be fulfilled
he must play his part. 
It must be done.
Pain will endure.
Joy comes in the morning.


We aren't accustomed to thinking about Judas in Advent. We tell the story of Jesus coming and how kings are toppled from their throne and the lowly raised up. We celebrate the child born, full of possibility and promise. A baby changes everything!But not all news that finds us is good.
I am a father of 4 with all kinds of hope for each of my kids but I can't tell you what their future holds. I fear unwelcome annunciations. A vexing diagnosis, traumatic experience, difficult circumstance may each derail my heartiest hopes for them. Or maybe, like Judas, they may each choose to walk from the light and go their own way. 
A baby does change everything. With each birth comes hope and worry, sleepless nights and heartache. Even joyful Mary was warned a sword will pierce your heart too (Luke 2:35). 
Judas, the betrayer, played his part in delivering up Jesus to be crucified. But he was also loved by God, chosen by Jesus, welcomed as a friend. He dies desolate and alone, overcome by shame, lost to himself. Such a sad end for one so-well-loved. 
Pain will endure. Joy comes in the morning. 
❇
There is a third annunciation poem by L'Engle entitled After Annunciation  (The Weather of the Heart, 45):
This is the irrational season

when love blooms bright and wild.

Had Mary been filled with reason

there'd have been no room for the child.
The joyful hope of Advent, defies our reason and reasonable expectations. I do not know what hope there is for Judas. I both worry and dream about the futures my 4 children will inhabit. And God is at work redeeming the world. The Pain endures, joy in the morning.